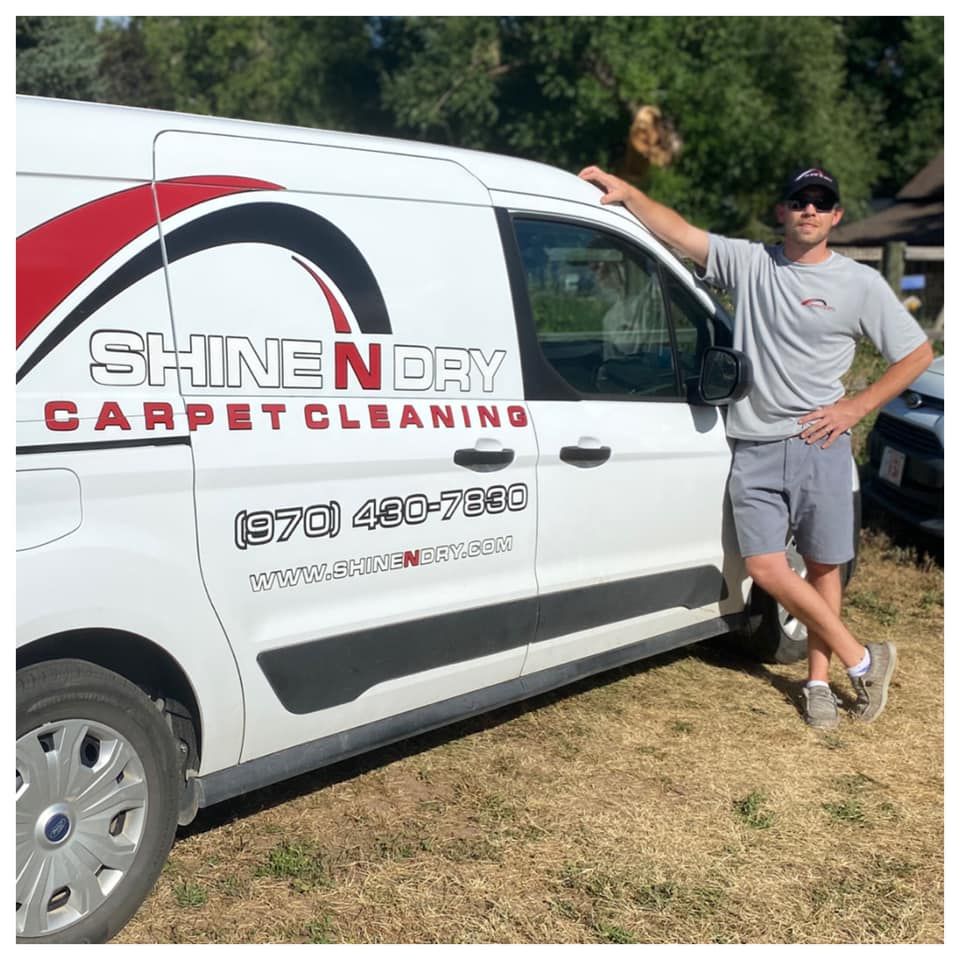 Meet Clay Hart
As the owner-operator of Shine N Dry Carpet Cleaning, I'm proud to be a native of Fort Collins. My wife, Kayla, and I started this company to serve our local community, learn and work together, and build a family business we can share with our two boys. Mission accomplished!
What I love most about Shine N Dry are the opportunities I have to improve people's day-to-day lives inside their homes through exceptional cleaning. It's rewarding to surprise our customers with superior results, and I treat every customer like family. Customer relationships are my top priority, and I hope that shows when you contact us.
Owning a small business has its challenges, but I'm blessed to have two of my best friends working with me every day. I'm proud to say they take just as much pride in their work and this business as I do!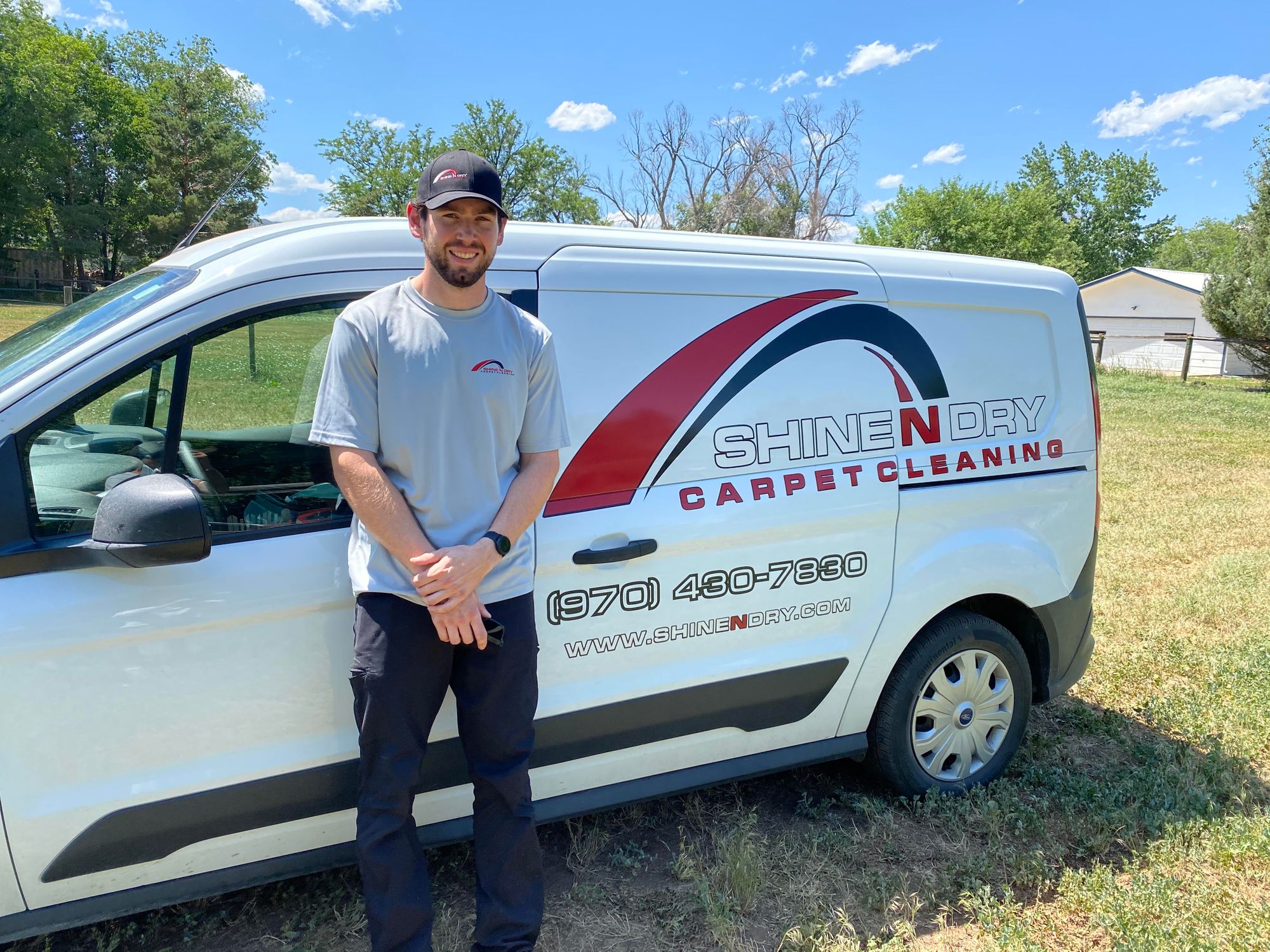 Meet Joey Luzinski 
This is Joey Luzinski; he was born and raised in Northern Colorado.
He graduated from UNC in business and has been my best friend since we were five years old. What he loves most about this business is how many old friends and family members we get to see by providing carpet cleaning services!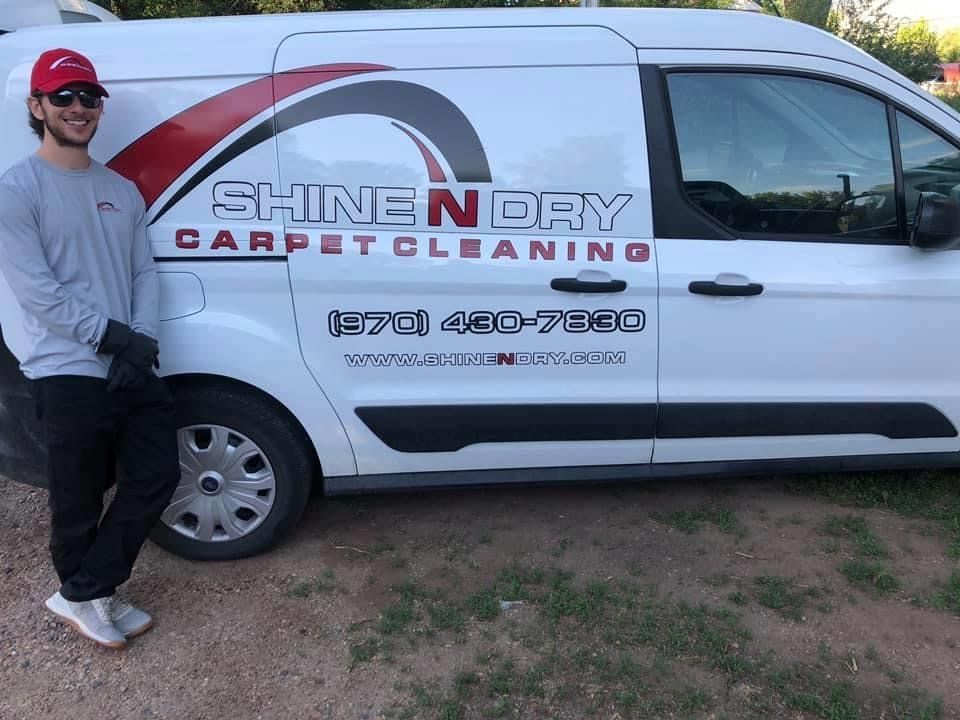 Meet Matt Miller 
This is Matt Miller; he has been working with us for a year and a half! He is originally from Tampa Bay, Florida. He graduated from FSU with a degree in finance. He moved to Colorado for the mountains, and he loves hiking, fishing, and camping any chance he can get! He loves this job mostly because of all the new people he gets to meet through work. Every job is different and keeps work interesting!