Residential Carpet Cleaning
Enjoy Clean Carpets And A Healthy Environment!
At Shine N Dry, we specialize in professional carpet cleaning services for a more beautiful, healthier home environment for you and your whole family. Especially if you have kids or pets, or both, a lot of dirt gets brought into the house from the outdoors. Vacuuming alone, while an important household chore, is not enough to get rid of the ground-in dirt and microbes hiding in your carpets. That's where we come in. Our Shine N Dry technicians will employ deep carpet cleaning methods to get your floors as clean as they can be! Get in touch with us to schedule your appointment.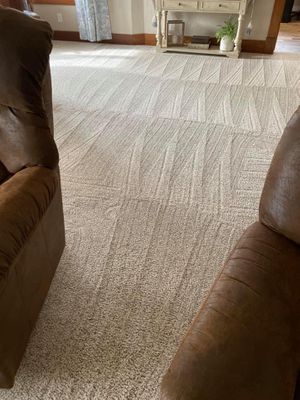 Why Choose Shine N Dry For Your Residential Carpet Cleaning Services?
We use high-grade, eco-friendly products
Our technicians apply Very Low Moisture (VLM) carpet cleaning methods
We are able to cut drying time down to just 2 to 3 hours!
Our business is based in Northern Colorado and is family-owned
We strive to give our clients a great value and excellent customer service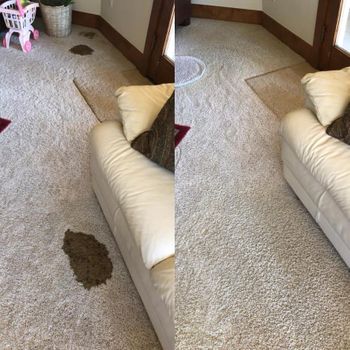 Residential Carpet Cleaning
With our unique Shine N Dry carpet cleaning process, we find that there's virtually no stain too tough or mess too big that we can't tackle. Our certified carpet cleaning technicians use professional, eco-friendly products and the best Very Low-Moisture (VLM) carpet cleaning methods. This approach enables us to remove even ground-in dirt from your carpets and go over them with a powerful drying agent to cut the drying time down to just 2-3 hours! When you hire Shine N Dry for your carpet cleaning needs, you will get quality through and through.
A Great Clean At An Affordable Price!
Whether we're providing professional carpet cleaning services or doing any other work for our customers, we believe in going the extra mile. We have high standards regarding quality, and we'll make sure to do a thorough cleaning for you. Our goal is to serve our community, a community that we grew up in and value tremendously. We genuinely live by these words: "A little elbow grease goes a long way." Our team is not afraid of hard work, and we will be honest and upfront when we give you a quote. We're happy to say that we've been able to save seemingly hopeless carpets through our professional carpet cleaning services, giving them new life simply by cleaning them thoroughly. Reach out to us today for your no-obligation quote!